Skip Navigation
Website Accessibility
Store Hours:
M-F 9:30-5:00
Sat. 9:00-4:00
Closed Sunday
CALENDAR
WHAT'S NEW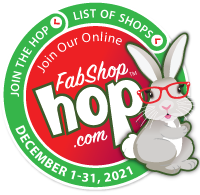 EBN News Alert!!

Ladies and gentlemen...
Just a quick clue because you are starting early hopping around all of these wonderful quilt shops. My son will write his "clue story" later today but for sure by the end of the week.
In the meantime, here is boring me......This bunny is in a pickle because he needs to do all of these throws and is running out of time for Christmas. He decided the way to go was using panels. So where is he?????????????? mmmmmmmmmmmmmmmm my guess is panels.