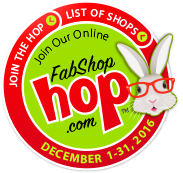 It's December! It's Christmas Time!!!
(Seriously though... Fall and Winter are so close to my favorite time of the year... if you could only play golf in the winter)
Just be glad you don't live here... and if you do... ummmm, wow, that's crazy amounts of ice!

It's the Christmas season, and yes, I said Christmas. Hate me if you want to (you won't be the first) but I take great pride in saying Merry Christmas to people. It's the time of the year where you can look back and take stock as another year closes. I look back and can say with one hundred percent confidence... Thank You. To all the readers (all 6 of you) of this silly EBN Network that I made up to just try to be different from the rest of the Fabshophop participants. Thank you to those that have sent messages, both positive and negative, as I've used that to grow and become better. I look forward to another year of sharing ideas and silly stories with you all. I might even have a few new ideas to try out... you never know. Just continue to come back and see for yourself.

Last bunny of the year and my mom has made the decision that it would located in the "Fabric Panels" area. Not real original, pretty sure she took no time to think this through... total lack of originality. It is what is it is though and we'll work through it and make it happen. Go the "Fabric Panels" page and report the bunny location. Do it once... do it a hundred times (although they'll only count it once) and make this last month a record month of bunny reports. I have faith in each and every one of you... yes, even the penguin pajama person (wow, that hurt my head just typing that out). Report his location, get registered, hopefully win a prize.
Then take that prize and re-gift it and play it off like you spent countless sleepless nights figuring out this perfect gift. They don't have to know how you got... unless they read this as well. Maybe you'll get their prize! The Christmas gift cycle comes full circle.
Merry Christmas to you all. I wish you all a blessed and enjoyable Christmas season.
EBN News anchorman...
Adolfo Porrata