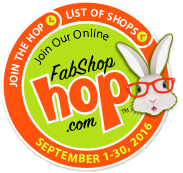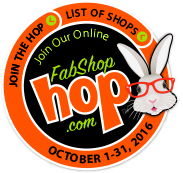 Hello friends......just a super quick update on our website.
First, we
have added more items to our Sale
and Clearance section.
Also, when you visit our fabrics section, you will see tabs to click by colors and some categories as well as by company at the top of the page. The new section by colors and categories is to HELP YOU find a fabric by color if you do not know the company for that fabric. For example, you need red, so instead of going thru every single company you can click on red and look there. Simple right?
Well, this is a major task and idea that my wonderful son has come with to help all of our friends. Now, we are cross posting every single fabric item that we have in our website (yes no kidding) and we just started so it will take some time and as we enter new fabrics then it will be easier because it can be done all at once.
You know, I just love my son to death but, really, he can come up with some awesome ideas then call me from his regular work and says Hey mom I have been thinking (aha again just like he tells me) what about this and that, I say awesome, are you going to do it? well yes, but you have homework to do and then he checks on my to see if I have done my homework. Ok, I think the plate turned over. I think I was the one to check and see if he did his homework and not me.

SEPTEMBER UPDATE!!! (and yes... it is September now) October Bunny is under Andover Fabrics
Okay... Benny has successfully moved himself over to the "Benartex Fabrics" area just like it was planned, but I decided to leave the four steps to my master plan on this September update because it still seems to elude some of our readers on how this is supposed to work. Before anyone starts to give me grief about the attention I have to give to the penguin pajama person... allow me to display what I have to work with here.

How is this acting normally? I'm sure we see this every day in the streets and around downtown and don't think twice about it... right? Hey look... a strange person wearing a penguin onesie... nothing weird here. No self-respecting member of the bunny mafia can misunderstand this little getup for normal activities.
Please people... please... lets focus on step number three a bit harder and not wear our PJ's outdoors. Okay? Can we do that? So again... below are the steps to our plan from last month into this month. Steps 1 and 2 are going very nicely... much appreciation for that.

1) Allow Benny to escape into the "Benartex Fabrics" area at the end of the month. Do not try to stop him.
2) Report his whereabouts to the Fabshophop authorities while maintaining a safe distance.
3) Act normally... Really? Again with the laughter? (This third step may be the hardest of them all)
4) Lastly... once the information is received and vetted, the Fabshophop authorities will swoop in a pick Benny up for questioning.

Plan is still solid... the pieces are still in place... the act normal part is continuing to be a potential issue.

Let's do our best people!

P.S. And no... clown outfits are not better. Unless you actually work as a clown in a circus, kids birthday parties, or a rodeo clown.

EBN News anchorman...
Adolfo Porrata