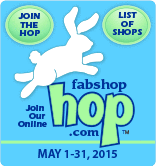 AND THE BUNNIES JUST KEEP COMING...
(I need a vacation from my vacation!)

Whew... allow me a moment to collect my thoughts. Although I wasn't exactly tossed from my horse like our intern was... my back side is aching! Sitting down comfortably is now a major accomplishment. I feel like I have to apologize on behalf of the EBN team for not getting onto the scenes and help everyone in our bunny mafia effort. I can assure you though that I have been trying very hard to put together a plan that can actually succeed. As a matter of fact... I am currently putting that plan in action. I am traveling by myself to join you all. Yes, by myself. I figured all the chaos these last couple of months is caused by having too many people traveling with me. I just need to keep it simple. That's right... just me and the open road... enjoying natures beauty. Excuse... got a phone call...

Hello... (it's the intern... he's healing nicely by the way) What? Hold on... slow down... the lab boys are doing what? They're not allowed to mess with that... I KNOW I'M NOT THERE... they should know that anyway. GEEZZZ.... WHAT WAS THAT NOISE? WAS THAT AN EXPLOSION??!! Yes... I'm turning around now. See you in a couple of hours.

Sorry for that interruption my friends... Looks like I won't be joining you just yet. According to the text message I just received from our intern we now know that our fire suppression system works perfectly. Somehow I'm not feeling very relieved because his second message just gave me a hint of what to expect.

(Why can't things be simple?)

For all my readers out there... continue the great work your doing in locating the April bunny in our "Quilting Kits" area. I can't express my appreciation enough for the work that you all have done thus far this year. As I look forward to putting another fresh coat of paint in the lab room, I will continue to work on better ways to join the fight and help you all as much as you've helped me. (Another phone call...) Hello? What? Dear Lord just tell him to stop drop and roll!!!!

I gotta run.

Our mission continues is now well done...
Adolfo Porrata