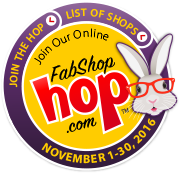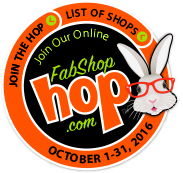 October... month #10 already...
Seriously people... where has the year gone? Wasn't it June just yesterday? The day before yesterday was March I believe. What's even crazier? Feels like last year was only 2015! I know... CRAZY! Craziness aside, we've got business to do.

I need to start with an apology to the penguin PJ lady. Your so called "normal" activities were enough of a distraction to allow us to close in and clear out our September mafia member. Big exhale of relief putting him away. We once again start a fresh month looking at another member of the bunny mafia. Although this seems like the same thing over, and over, and over again... it is. Let's be honest about things. New month, new bunny. New bunny, new month. But today... this day... we stand differently. We stand united to face more than just the infamous members of the bunny mafia... oh yes. We stand against the brutal travesties of not getting enough french fries in your container. THE BRUTALITY OF IT ALL!!!! I personally have decided to take my anger and frustration and point it at Andy. Yes, Andy is the bunny mafia member for October. And where can you find him as we do this over, and over again... Duh... "Andover Fabrics" of course! Sometimes it just works out that perfectly. Let's not take things for granted. Report Andy's location, help the Fabshophop Authorities capture Andy and be all means... make sure you get the correct amount of French Fries!!!

P.S. Not to go against what my mom said about my genius idea, but genius ideas are not new to me. They flow from me like snowflakes over the Sahara. Like water flowing from a dripping faucet. Sometimes, I just can't help myself.

EBN News anchorman...
Adolfo Porrata